K-2 Lesson Plans – Learning to Give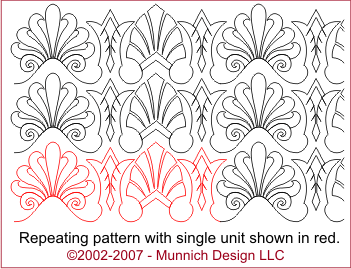 In this lesson, students define philanthropy and discover how philanthropy can be creative and encompass many different talents and treasures.
Third Grade Lesson Plans | Texas Librarian


Enter your email address to subscribe to Texas Librarian and receive notifications of new lesson plans by email.
Escaping Slavery: Sweet Clara and the Freedom Quilt


Students read Sweet Clara and the Freedom Quilt by Deborah Hopkinson, create a problems/solutions/events chart, and create a map with a key, compass, and landmarks
3-5 Lesson Plans – Learning to Give


This unit will introduce the learners to the important mission and needs of animal shelters, both private and municipal. Learners will understand that they can
SMart Books Lesson Plan – Kansas State University


Literature Connection: Sweet Clara and the Freedom Quilt by Deborah Hopkinson. Mathematical Strand: Geometry. Topic: The students will create paper quilts of their
Mathwire.com | Freedom Quilts


Links for Additional Freedom Quilt Ideas & Activities: Freedom Quilts was an outstanding lesson plan that seems to have been removed from the Kennedy Center files.
Education World: Tech Lesson of the Week: Technology


technology lesson plans Thinking About Thanksgiving: Lessons Across the Curriculum Are you teaching about the "First Thanksgiving" as it is written in many
Social Stus Lesson Plan Search Results


K-12 Core Lesson Plans – lesson plans tied to the Utah State Core.
Freedom Activities, Worksheets, Printables, and Lesson Plans


Reading Comprehensions Freedom of Religion (Grades 3-4) Pennsylvania, the Beginning of Freedom (Grades 4-6) Finding Religious Freedom (Grades 4-8)
Quilt Patterns from Seattle | Created by Cindy Carter


I have created all of my quilt patterns to be used as a FREE resource to other quilters. I am not selling them and explicitly prohibit others from doing so.
DayCare Lesson Plans and Projects – blogspot.com


Can we use this – a video showing violence, terrorism and the Boston Marathon ing – as a lesson for children? Marc Martin, of the Christian band Downhere, wrote